It's the best week of the year! The air is cool, the flowers are gorgeous, the birds are singing—that means Earth Week must be here. Take a look at some of the activities around Atlanta that celebrate our beautiful planet.
1. First order of celebration is to eat a cupcake, because from the 21st-25th, Sprinkles Cupcakes and Ice Cream is donating all proceeds from their vanilla cupcakes to Trees Atlanta.
(Yum, I'll take two)
2. It's the perfect week to make your home city a little more beautiful—join in planting flowers along the downtown Atlanta streetcar path on Earth Day: Tuesday April 22 from 8-10 a.m.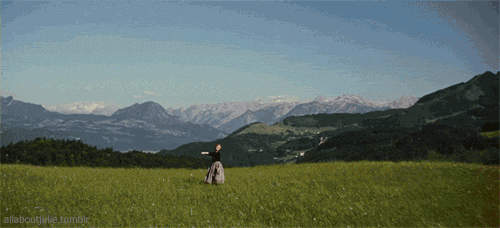 (That's how you'll feel when seeing all your beautiful work)
3. Earth Week is all about appreciating the beauty around you, and what better way to do that than on a bike? You can get to know the BeltLine and Virginia Highlands if you come out on Sunday April 27th at 9:30 a.m.
(No worries, it won't be so intense)
What are  you  going to do to help keep the Earth a clean, safe place? Let us know what your project is in the comments!
Sources: http://treesatlanta.org/news/earth-week-2014/
http://www.eventbrite.com/e/earth-day-2014-downtown-atlanta-beautification-tickets-11235665177?aff=es2&rank=2&sid=450157a8c95611e3aeb5123139104db1