Now that the semester is winding down, you've finally got some time to ask out that classmate that you've been eyeballing over the past three months. I know, I know, you've got a crippling fear of rejection and/or you're worried that he/she won't like you. So instead of asking your crush out, you've put it off, and put it off by telling yourself that you're too busy, or that you really need to focus on school right now.
But guess what? The time is now. And once you've gotten the courage to ask this person out, you don't want to botch the whole thing by planning a terrible date. We don't want that either.
And now, thanks to your favorite earth-friendly blog, it doesn't have to happen. Why? Because we've put together 5 awesome date ideas that you (our favorite eco-warrior) and your date are sure to enjoy. Regardless of whether he/she is into saving the planet too.
1. Take a trip to the Atlanta Botanical Gardens. 
If walking around at night through some of the most beautiful gardens in Georgia, in awe if thousands of brilliantly shining LEDs, doesn't spell romance, then what does? It's packed with those air-purifying trees, of course, AND it's MARTA-accessible, which makes for a great air-friendly trek to romance. Not to mention it will probably be a bit cold, giving you a convenient excuse to snuggle up against your date. Tickets range from $17-20, so it's not super cheap, but definitely worth the cash.
2. Ice skating in Centennial Olympic Park
There aren't a whole lot of dates more fun (or potentially humiliating) than going ice skating. For the low price of $10 each, you can get an hour and a half of rink time and skate rental. Remember to dress warm and be prepared to fall. Added bonus: if you go at night, you can take in the Christmas lights around Centennial Olympic Park. Keep in mind that it's an outdoor rink, so the ice doesn't get zambonied every couple of hours (read: it can get rough).

3. Stone Mountain Park
There is a ton of stuff to do at Stone Mountain Park. You and your date can hike the mountain, visit Snow Mountain, walk the trails, or experience any number of the other attractions. We suggest a romantic mountain-top picnic sometime near sunset. You'll just have to bust it down the mountain before dark.
4. Bike to your favorite park.
Bring your date to your favorite park. Fill up a backpack or two with a nice picnic, hop on your bikes, and go on a nice bike ride. (We don't have to remind you why biking is eco-friendly, do we?) It's a great way to get some exercise and experience nature together. If you both don't have a bike, you could always walk. That's a great opportunity to get to know each other even better. Once you get to the park, scope out a good picnic spot and have a nice meal together. Your date wants to know what you're interested in, so why not bring them to one of your favorite places?
5. Take a trip to your local farmer's market.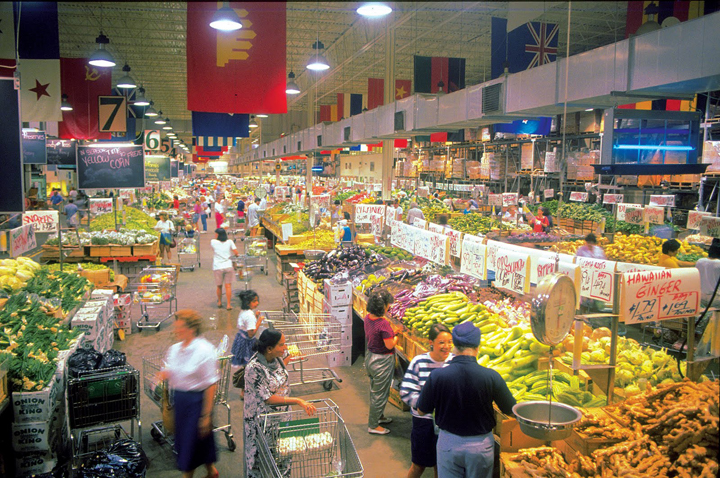 The Farmer's Market is an incredibly cool place. They've got all kinds of locally grown produce, and a huge variety of responsibly produced goods. And remember: locally grown food is good for the air–because it doesn't have to burn a bunch of gas traveling in from the farm. Take a trip (clean commuting, of course) to your local farmer's market with your date, and bring back some supplies to make a delicious, home cooked meal. This is a great way to work together to create something that you both will enjoy and be proud of creating. Not to mention it's a great chance to impress your date with your killer cooking (or recipe following) skills. I highly suggest the Dekalb Farmer's Market because it's MARTA accessible. But I hear great things about the Buford Highway Market, and there are tons of smaller, local markets to be found with a quick Google search.
So there you have it: 5 ways to totally impress that guy/girl that you've been daydreaming about all semester long. Now all you've got to do is go and ask them out!